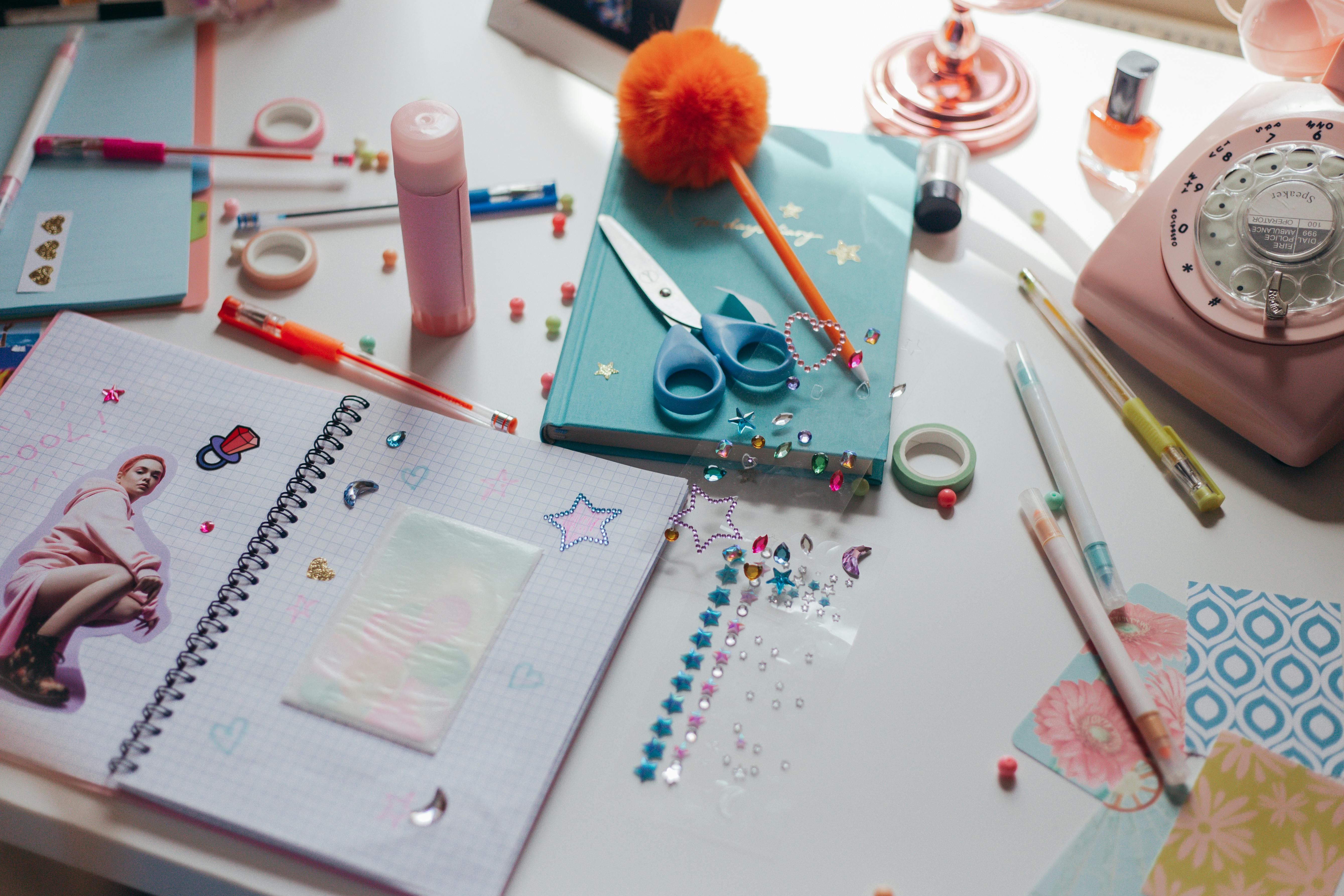 ‍Image Source: Pexels
In the digital age, online marketplaces have emerged as lucrative platforms for selling various products. Among these, Etsy has carved a niche for itself as a global marketplace for unique and creative goods, including an extensive range of digital products. On the other hand, Canva has revolutionized the world of design with its user-friendly platform, making design accessible to everyone.
If you're a Canva user with a creative streak, you might have wondered about monetizing your designs. Etsy offers a fantastic platform to do just that! Here's an all-inclusive guide to help you navigate the process of selling your Canva designs on Etsy.
Understanding Canva and Etsy
Before we jump into the details, let's understand what Canva and Etsy are and how they can work together.
What is Canva?
Canva is a web-based graphic design platform that allows users to create a variety of designs using simple drag-and-drop features. It offers a multitude of templates for social media graphics, presentations, posters, and other visual content. Canva is user-friendly and caters to both design novices and professionals.
What is Etsy?
Etsy is an online marketplace that focuses on handmade, vintage, and unique items. It's a platform where creative entrepreneurs can sell their products directly to buyers around the world. Whether you're selling physical items or digital products like printables, Etsy is a great platform to reach a global audience.
How Do Canva and Etsy Work Together?
Canva and Etsy can work together in a fantastic way. As a Canva user, you can create unique designs and sell them as digital products on Etsy. These designs can be anything from printable invitations to social media templates.
Selling Your Canva Designs on Etsy
If you're already using Canva and love the platform, why not turn this into a potential income source? Etsy provides the perfect marketplace to sell your digital creations.
Can You Sell Canva Designs on Etsy?
Yes, you can! However, it's essential to know that Canva doesn't allow the resale of their pre-made templates as your own work. To sell Canva designs, you must create original designs using Canva's free content. This includes free photos, music, fonts, etc., which you can use for commercial and non-commercial use.
Once you've created your unique product using these elements, you can sell them on Etsy, keeping in mind Canva's terms and conditions.
Selling Printables on Etsy Using Canva
Canva is a versatile platform that allows you to create a wide range of designs, including printables. Printables are digital files that customers can buy, download, and print themselves. Here are a few printable ideas that you can create on Canva and sell on Etsy:
Invitations

Greeting cards

Workbooks

Coloring pages

Stickers

Planners

Templates
Remember to keep your design unique and adhere to Canva's terms and conditions.
OR create your own images with Canva's Magic Media, here are some prompts to create coloring book pages you can try out.
Business Logos and Canva
Creating a business logo on Canva is possible, but it has some restrictions. According to Canva's licensing agreement, logos can't contain any elements from Canva's image library. They should be made using simple shapes and lines, free fonts, and pre-made logo layouts.
A Step-by-Step Guide to Selling Digital Downloads Using Canva
Selling digital downloads is a fantastic way to make a passive income. You create a design once and sell it repeatedly, providing you with endless opportunities. Here's how you can start:
1. Research and Brainstorm Your Product
First, decide what type of digital download you want to create and sell. Think about your interests and how you can make your product unique to stand out from the competition.
2. Start Creating
Once you've decided on your product, start creating it in Canva. Remember not to use a pre-made template as this would be against Canva's terms. Instead, start with a blank design page and use free elements available on Canva to create your design.
3. Prepare Your Product for Sale
After creating your product, prepare it for sale. This includes creating attractive listing images, deciding on pricing, and creating a compelling product description.
Selling Canva Templates on Etsy
Selling Canva templates on Etsy is a great business idea. Your buyers can customize their designs using your templates. To sell Canva templates, you need a Canva Pro account. This is because the option to share a template link is only available in the Pro version.
Canva Content Licenses
When you use Canva, you are issued a license for the content you use. Free content is licensed at no cost, while Pro content is licensed with payment or at no additional cost if you have a Canva Pro subscription. However, you can't use Canva Pro elements in a printable that you sell on Etsy. They can only be used in a Canva template that you sell on Etsy.
Final Thoughts
Selling your Canva designs on Etsy can be a fantastic way to earn a passive income. With a bit of creativity and the right marketing strategies, you can turn your passion for design into a profitable business. So why wait? Start creating and selling your designs on Etsy today!