Legalizing recreational marijuana has been a contentious topic in the United States, with 22 states already giving the green light. Finally, Minnesota has joined the ranks, becoming the 23rd state to legalize the plant's recreational use. As of August 1, 2023, adults aged 21 and above will be permitted to grow and consume marijuana in the state. However, before you rush to buy marijuana online in Minnesota, there are several factors to consider.
Understanding the Law
The journey to legalizing marijuana in Minnesota has been long and arduous. The state's marijuana bill, House File 100, was finally signed into law by Governor Tim Walz after months of committee hearings and floor votes. A significant change that came with this law is that adults can now possess and use some quantities of cannabis and cannabis products in the state.
The law is explicit about who can have and buy marijuana. Adults aged 21 and above can buy and transport up to 2 ounces of cannabis flower, 8 grams of THC concentrate, and 800 milligrams of edible product. This includes the low-potency edibles currently legal in Minnesota. At home, an adult can possess up to two pounds of cannabis flower.
However, while the law is clear about possession and use, the legality and treatment of seeds remain somewhat ambiguous. As Rep. Zack Stephenson, the primary sponsor of House File 100, stated, "You obviously need seeds to grow a plant, and so I think we will have a solution to that problem."
Growing Marijuana in Minnesota
Possession isn't the only thing the new law allows. Starting August 1, Minnesota residents will be able to grow their marijuana plants at home. But how does one go about growing marijuana in Minnesota without access to seeds from out-of-state? The answer lies in the "Immaculate Conception" theory, a tongue-in-cheek term used to denote the somewhat mysterious appearance of seeds within the state.
As per the new law, adults can grow up to eight plants, with no more than four being mature. The plants must be grown in an enclosed, locked space that is not open to public view. If you wish to grow more plants, you will need a cultivation license.
Growing your marijuana can be a cost-effective alternative to purchasing from dispensaries. According to Ian Deshon, owner of Greener Gardens in Richfield, Minnesota, the cost of lights, ventilation, and other equipment for a home grow operation of this size could range from $500 to $1,500.
The Legal Gray Area of Seeds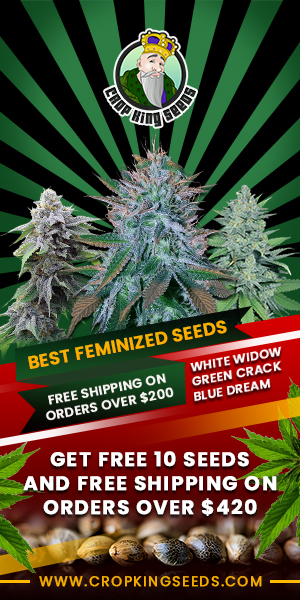 While the law allows for growing marijuana at home, the question remains: How does one obtain the seeds to begin the process? As it stands, moving marijuana products across state lines remains illegal in most states, and federal law still classifies marijuana as a Schedule I drug, making it illegal at the federal level.
However, a federal Drug Enforcement Administration letter issued last year seems to clear the way for the movement of seeds as a result of the 2018 Farm Bill that legalized low-THC hemp. But with lawyers still reluctant to offer unequivocal advice, the legality of seeds remains in a gray area.
Despite this, buying seeds online isn't difficult. A quick web search reveals several websites where marijuana seeds can be ordered and delivered, some within the U.S., many overseas. But these seeds aren't cheap, with prices reflecting the supply-demand imbalance and the risk that sellers take in potentially facing criminal retribution.
The Role of the Minnesota Department of Agriculture
Regardless of the federal stance on cannabis and hemp seeds, the Minnesota Department of Agriculture (MDA) has its regulations. Any seller of seeds into Minnesota would have to follow state law, requiring a permit and adhering to state laws regarding testing and labeling. If a seed produces a plant that is marijuana, the seed package would have to say marijuana and not hemp.
The MDA does not prevent an out-of-state seller from selling to Minnesotans. However, they would need a permit and meet labeling requirements and seed testing to substantiate the label claims. Once the permit fees are paid, the department usually issues permits in a day or two.
Preparing for Future Legal Sales
While residents can legally grow and consume marijuana starting August 1, the journey to establishing a regulated commercial sales system will take longer. The state expects to issue licenses and kickstart regulated sales in late 2024 or early 2025. This timeline aligns with target dates listed in the state's recent request for bids from software vendors capable of building the licensing system.
In the meantime, the state has begun building the infrastructure for the new adult-use market, launching a website for the cannabis regulatory agency, which will oversee the program. The agency website will serve as the primary source of information related to the sale, purchase, and use of cannabis in Minnesota.
The Economic Aspect
While waiting for the sales system to be launched, it's worth discussing the economic implications of the law. With legal sales set to start in early 2025, Minnesota residents can expect a 10% excise tax on cannabis products, in addition to state and local sales taxes. This tax revenue will be divided 80-20 between the state's general fund and local government aid, respectively.
The new law also outlines how licenses will be distributed. A new Office of Cannabis Management will be established to regulate the market and issue cannabis business licenses. There will be a designated Division of Social Equity to ensure diverse licensing by scoring equity applicants higher.
The Impact on Medical Cannabis Patients
For those already using medical cannabis in Minnesota, the new law brings some changes. The annual enrollment fee for patients will be eliminated starting July 1. Instead of patients recertifying annually, it will only be necessary to go through the process every three years, starting on March 1, 2025. The program will move from oversight under the Minnesota Department of Health to the Office of Cannabis Management. Medical cannabis patients will not be subject to sales tax.
The Process of Expunging Criminal Records
The new law also addresses the expungement of criminal records for low-level crimes tied to cannabis. The Bureau of Criminal Apprehension will be responsible for identifying people who are eligible for relief to the courts, which will process the expungements. The establishment of a Cannabis Expungement Board will also consider felony cannabis offenses for relief, including potential sentence reductions for those still incarcerated.
The Future of Buying Marijuana in Minnesota
With the legalization of marijuana in Minnesota, residents are entering a new era. As the state works to establish a regulated sales system, residents can start growing their marijuana plants at home. While the legal gray area surrounding seeds still exists, the state is making efforts to clarify the regulations.
As we move towards a future where buying marijuana in Minnesota is as commonplace as buying alcohol, it's essential to stay informed about the latest developments. Whether you're interested in growing marijuana in Minnesota or looking for information on how to buy marijuana in Minnesota, stay tuned for updates as Minnesota navigates the path to a fully legal and regulated marijuana market.