In a landmark move that has stirred up a flurry of excitement and questions, Minnesota has joined the ranks of states that have legalized marijuana for adults. Governor Tim Walz, accompanied by his colorful predecessor, Jesse Ventura, signed a comprehensive bill into law that significantly alters Minnesota's stance on marijuana. However, one question on everyone's mind is, "Do I need to buy seeds in the same state of Minnesota?" In this article, we'll explore what this bill means for residents and answer your burning questions about marijuana legalization in Minnesota.
The Journey to Legalization
From the time the legislation was proposed, it became a topic of heated debate and extensive vetting. Committees and lawmakers painstakingly dissected the provisions, and the legislation received approval from the Minnesota House of Representatives and the state Senate.
Governor Walz lauded the bill's signing as a culmination of significant effort. He assured Minnesotans that considerable thought went into the bill, and although it will take time to implement, the administration has been working diligently on the project since 2019.
"It's going to take us a bit of time to get this up and going. We'll be getting some people into the positions to be able to run this," Walz said. "But I assure Minnesotans that a lot of thought has gone into this."
What the Bill Entails
The cannabis legalization bill, approved by the Minnesota legislature, allows adults 21 and older to use marijuana recreationally. Starting August 1, individuals can possess up to two ounces of cannabis in public and up to two pounds of marijuana in private. Furthermore, adults can cultivate a limited number of cannabis plants at home, with a maximum of eight plants, four of which can be mature, flowering plants.
However, the bill doesn't stop at personal use. It also paves the way for commercial cannabis activity, with regulated sales of recreational marijuana coming once rules are drafted and approved by the newly created Office of Cannabis Management. This state agency will also oversee medical marijuana and cannabis-derived products.
# Note: Selling without a license could result in criminal and financial sanctions based on the amount illegally sold.

Public Support for Legalization
It's not just the lawmakers who are on board with the move. A poll released earlier this month showed a strong public backing for legalizing recreational cannabis in Minnesota, with 64% of registered voters voicing their support. The state had already legalized medical marijuana back in 2014, but this latest move is seen as a significant step forward.
"The majority of Minnesota voters support repealing marijuana prohibition and replacing this failed policy with legalization and regulation," stated Paul Armentano, deputy director of NORML.
The Road to Retail Sales
While the law is in effect, the retail market for marijuana is still in its infancy stages. The licensing structure for all facets of the growth and sales needs to be set up, and rules around potency, seed sales, and other aspects of retail licensing need to be established. Furthermore, state agencies have set a target date of May 2024 to begin accepting applications for adult-use cannabis retailers. The expectation is that dispensary sales of recreational marijuana will likely start in January 2025.
Do I Need to Buy Seeds in the Same State of Minnesota?
Given the legalization and the impending establishment of a regulated market, Minnesotans naturally have questions about where they can purchase marijuana seeds. The simple answer is, no, you do not necessarily need to buy seeds in the same state of Minnesota. However, it's important to remember that state laws may vary, and what's legal in Minnesota may not be legal in a neighboring state.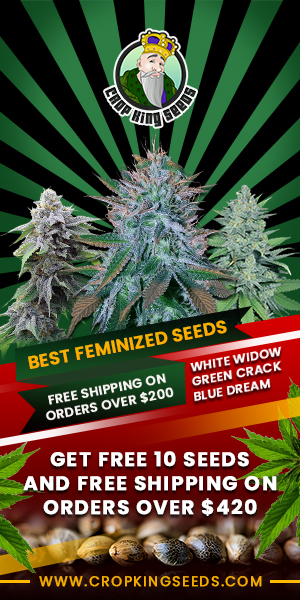 Furthermore, with the upcoming establishment of a regulated market, Minnesotans will soon have access to licensed dispensaries where they can purchase marijuana and marijuana seeds. It might be advisable to wait until then for the safest and most legal option.
Social Equity Measures
The Minnesota cannabis legalization bill also takes steps to rectify the harms caused by decades of prohibition. It includes social equity measures designed to ensure that individuals convicted of marijuana-related offenses or their family members can participate in the regulated adult-use cannabis industry.
Expunging Past Convictions
One of the significant provisions of the bill is the automatic expungement of past convictions for misdemeanor marijuana offenses and sentence reductions for some more serious crimes. This process is set to begin this summer, but clearing all eligible criminal records could take until next year.
Local Government Regulations
Although marijuana is now legal at the state level, local governments will have the power to limit the number of retail shops based on their population. Local zoning ordinances will also apply, and there could be restrictions on where marijuana can be used.
Looking Ahead
With this move, Minnesota has become the 23rd state to legalize recreational marijuana for adults. The state is set to become a hub of innovation for cannabis products and branding. As the state works to establish a regulated market, entrepreneurs have the opportunity to explore new economic opportunities in the cannabis industry.
However, it's important to remember that while the law is a significant step forward, it's still in its early stages. There will be a gradual implementation process, and it will take time to establish a regulated market. But for now, Minnesota residents can celebrate a small victory in the march towards marijuana legalization.