After months of deliberation and negotiation, Minnesota has become the 23rd state in the United States to legalize marijuana. Governor Tim Walz signed the sweeping 321-page bill to legalize marijuana for recreational use by adults aged 21 and older in Minnesota. This historic move has been long-awaited by cannabis advocates and aims to create a regulated and equitable market for cannabis products. In this article, we will delve into the details of the new legislation and explore what it means for Minnesotans and the cannabis industry.
Bill Passage and Implementation
The Minnesota House and Senate gave their final approval to the marijuana legalization bill just days before the 2023 session adjourned. With the governor's signature, the new law will allow adults 21 and older to possess and use marijuana for recreational purposes. However, the actual implementation of the law remains uncertain, with some elements taking effect on July 1 and others on August 1. Legal retail sales are expected to begin in early 2025, with the state's medical cannabis program undergoing changes as well.
Adult Use and Possession Limits
Under the new law, Minnesotans aged 21 and older will be allowed to possess or transport in public up to 2 ounces of cannabis flower, up to 8 grams of cannabis concentrates, and edible cannabis products containing up to a total of 800 milligrams of THC. Additionally, individuals can possess up to 2 pounds of marijuana within their homes.
Home Cultivation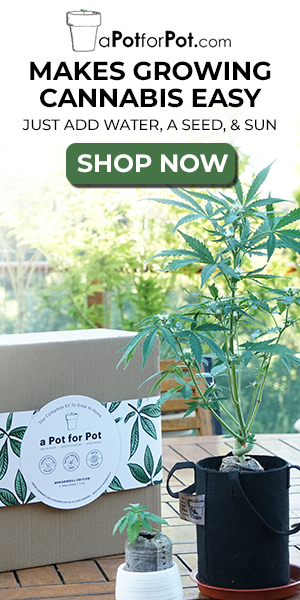 The new marijuana legalization law permits adults aged 21 and older to cultivate up to 8 cannabis plants per residence, with no more than 4 being mature and flowering at the same time. Cannabis plants can be grown indoors or outdoors but must remain within an enclosed, locked space that is not visible to the public. Home cultivation is set to become legal on August 1.
Public Safety and Driving Impairment
Addressing concerns about driving under the influence of cannabis, the new law allocates $15 million over the next two years to fund drug recognition training for law enforcement officers. The state's public safety commissioner is also tasked with launching a pilot project studying the development of an oral fluid roadside test to detect cannabis impairment.
Market Regulation and Licensing
The new law establishes the Office of Cannabis Management, which will be responsible for licensing cannabis and hemp businesses, as well as overseeing a legal recreational market and the existing medical cannabis and hemp-derived markets. The regulation will cover 15 types of licenses, including cannabis cultivator, manufacturer, retailer, microbusiness, mezzobusiness, wholesaler, transporter, delivery service, and event organizer licenses.
Local Government Control
While local governments are not allowed to ban cannabis businesses entirely, they do have the option to limit the number of cannabis retailers to one for every 12,500 residents. If a county meets this threshold, individual cities or towns within the county are not required to allow a cannabis business. Tribal governments in Minnesota will have the authority to establish their own rules for recreational and medical marijuana.
Packaging and Advertising Restrictions
Cannabis products must adhere to strict packaging and labeling requirements to ensure child safety and proper consumer information. Packaging must be child-resistant, tamper-evident, and opaque. Edible products must be sold in resealable packaging made of FDA-approved materials.
Advertising for cannabis businesses will be permitted, but with significant limitations. Outdoor advertising will be banned for all cannabis businesses, and any form of advertisement in print, television, radio, or other media with an expected audience of 30% or more under 21 years of age will be prohibited.
Taxation and Revenue Distribution
Retail cannabis sales will be subject to a 10% tax rate, in addition to the standard state and local sales taxes. Tax revenue generated from marijuana sales will be distributed among state agencies, local governments, and various grants created by the legislation.
Hemp Industry and Lower-Potency Products
The new law also impacts the existing market for legal hemp-derived THC products. The Minnesota Department of Health will regulate hemp-derived cannabis products until 2025, after which the Office of Cannabis Management will take over. Hemp-derived THC products will be subject to new rules and requirements, and only delta-8 and delta-9 THC derived from hemp will be allowed.
Expungement and Social Equity Provisions
The new legislation mandates the expungement of all misdemeanor marijuana offenses, with a Cannabis Expungement Board reviewing felony offenses on a case-by-case basis. The law also includes social equity provisions, offering a higher chance of securing a cannabis business license to "social equity applicants," who are also eligible for special grants.
Medical Marijuana Program Changes
The new law will bring changes to Minnesota's medical cannabis program, with most changes taking effect on March 1, 2025. The new Office of Cannabis Management's Division of Medical Cannabis will oversee the state's medical cannabis market, and more businesses will be allowed to enter the market.
Employment and Pre-Employment Drug Testing
With the new law in place, pre-employment drug tests for marijuana will be largely prohibited, except for certain jobs required by federal law or specific positions such as education, law enforcement, and medical caregiving. Ongoing or random cannabis tests for many employees will also be banned, but companies can still prohibit marijuana use during work hours and on company premises.
Firearms and Marijuana
While the new law states that legal marijuana use cannot disqualify eligible Minnesotans from owning or obtaining firearms and ammunition, federal law still prohibits recreational and medical cannabis users from owning firearms.
In conclusion, the legalization of marijuana in Minnesota marks a significant milestone in the state's history. While the implementation timeline remains uncertain, the new law aims to create a transparent, regulated, and equitable market for cannabis products while addressing public safety and social equity concerns. As the 23rd state to legalize marijuana, Minnesota is stepping into a new era of cannabis policy reform.