Minnesota has recently joined the ranks of states where recreational marijuana is legal for adults aged 21 and older. Governor Tim Walz signed an expansive cannabis legalization bill into law on Tuesday, marking a significant shift in the state's drug policy. The new law will be implemented in phases, beginning with the decriminalization of cannabis and allowing for home cultivation. Eventually, residents of Minnesota will be able to purchase marijuana from licensed retail shops.
The Signing Ceremony
The signing ceremony for the cannabis legalization bill was an occasion for celebration for advocates who have long sought to reform the state's stance on marijuana. Among the attendees were former Minnesota Governor Jesse Ventura and Senator Lindsey Port, who sponsored the bill. Ventura, who first proposed marijuana legalization back in the 1990s, expressed his joy at witnessing the realization of his long-held dream.
Implementation Timeline
Although the legalization of recreational marijuana in Minnesota is now official, it will take some time to establish a fully regulated market. According to Governor Walz, the state has been working on the administrative aspects of legalization since 2019, and it is expected that Minnesota will be able to learn from the experiences of the 22 states that have already legalized cannabis.
One of the initial tasks will be to hire a leader for the new Office of Cannabis Management, which will be responsible for setting rules around potency, seed sales, and other aspects of retail licensing. The office will also provide grants to cannabis entrepreneurs, with a focus on promoting social equity.
Possession and Cultivation Limits
Starting this August, possession of up to two ounces of marijuana in public will no longer be a crime in Minnesota. Residents will also be allowed to possess up to two pounds of cannabis at home and grow up to eight marijuana plants, with a maximum of four mature, flowering plants at any given time. Those who exceed these limits may face a civil penalty of $500 per plant.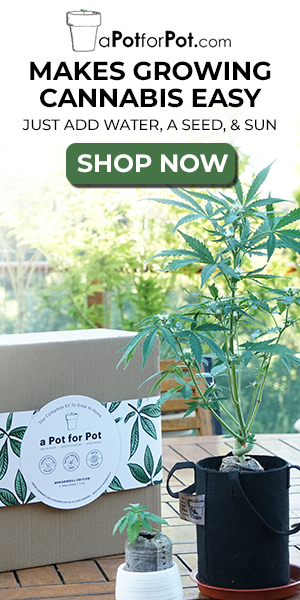 There are, however, some restrictions on where cannabis can be used. It will not be allowed on public school grounds, in places where smoking is otherwise prohibited, in areas where smoke or vapor could be inhaled by minors, or while operating a vehicle or boat. Selling marijuana without a license will also result in criminal and financial penalties.
Retail Market and Licensing
The retail market for recreational marijuana in Minnesota is still a ways off, as it will take time to establish a licensing structure for all aspects of growth and sales. The state has set a target date of May 2024 to begin accepting applications for adult-use cannabis retailers, with dispensary sales anticipated to start in January 2025.
Local governments will have the authority to limit the number of retail shops based on their population, and local zoning ordinances will also apply. Ensuring an adequate supply to meet the expected demand is another challenge that the state will face, as it seeks to avoid the high costs and supply issues that have plagued other states where marijuana has been legalized.
Social Equity Goals
The cannabis legalization bill in Minnesota includes provisions aimed at promoting social equity within the industry. The intent is to give individuals who have been most affected by previous marijuana laws a leg up in the new regulated market.
These provisions include expungement of past convictions for low-level marijuana offenses and an easier pathway for review of records and potential expungement in more complicated cases. The goal is to complete this process within eight to 12 months, with thousands of cases expected to be reviewed.
Public Support for Legalization
Public opinion polls have demonstrated strong support for recreational marijuana legalization in Minnesota. A recent KSTP-TV/SurveyUSA poll found that 64% of registered voters in the state favor legalizing cannabis for adult use. Minnesota had previously legalized medical marijuana in 2014.
Economic Opportunities
The legalization of recreational marijuana in Minnesota is expected to create new economic opportunities for entrepreneurs in the state. With the establishment of a regulated market, businesses will be able to participate in the cultivation, production, and sale of cannabis products, potentially leading to job creation and increased tax revenue.
Addressing Concerns
Opponents of marijuana legalization in Minnesota have raised concerns about potential negative consequences, such as an increase in traffic accidents, mental health issues, and public nuisances. However, supporters of the bill argue that these dangers can be mitigated through responsible regulation and education.
Comparison to Other States
With the signing of this bill, Minnesota becomes the 23rd state in the United States to legalize recreational marijuana for adults. It is the second state to do so in 2023, following Delaware's approval of a similar measure in April.
Looking Forward
As Minnesota begins the process of implementing its new cannabis legalization law, the state will face a number of challenges in establishing a well-regulated market that balances public safety, social equity, and economic opportunities. It will be important for the state to learn from the experiences of other states that have already legalized marijuana and to adapt its policies accordingly.
In conclusion, the legalization of recreational marijuana in Minnesota marks a significant milestone in the ongoing national debate over cannabis policy. As more states continue to legalize and regulate the adult use of marijuana, it will be essential for policymakers and stakeholders to work together to ensure that these new markets function effectively and responsibly.